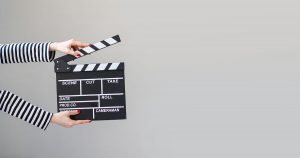 Video is more popular now than it's ever been—on YouTube alone, almost 5 billion (yes, billion) videos are watched every single day. Add in other social media channels like Facebook, TikTok and Instagram, and you virtually have an infinite amount of content being created and watched at any given time. Google even states that in an average week, YouTube reaches more 18-49 year olds than the entirety of cable television. I'll save you the nitty-gritty statistics and numbers, but here's a general run down:
Consumers prefer when companies use videos to promote their products or services, instead of reading about them.
More than half of viewers will watch a whole video if it's 1 minute or less.
By 2022, it's estimated that a whopping 82% of all Internet traffic will come from video watching, according to Cisco.
The list could (and does) go on, proving more of the same—users like video, users watch video, users are more willing to pay for products or services after watching a video about them. This should be all the convincing you need to start upping your business' video marketing game. But, besides the informative and profitable aspects that videos can provide for your business, consider how they can also attract additional attention (you deserve a slice of that traffic), engage your audience, and position you as an expert in your field. A well-produced 1-minute video has the power to sway an audience with the same efficacy of approximately 1.8 million words, according to Dr. James McQuivey of Forrester Research—that's somewhere in the ball-park of 4,000 single spaced pages!
So, what is the best type of video to create for your business?
All of the available studies point in the same direction; videos that do the best tend to be short, informative and mobile compatible—YouTube noted that more than 70% of videos are being watched from a mobile device. Further, most users watch videos with the sound turned off, so it's important to include captions as well. With this criteria in mind, next is deciding what genre of video to produce. Consider these formats:
How-to
Ask the Expert /Q&A
Explainer videos
Tutorials
Demos
Launch videos
Each one is best-suited for a specific type of business. For example, if you're selling a product, you might consider a product demonstration video. On the other hand, if you're offering a service, you might want to create an explainer video that highlights exactly what the service offers.
We may be a bit biased, because video production is our first love, and it's where Jester got its start. But, we can say with confidence that video marketing continues to rise in popularity, and if your business doesn't have a strategy in place yet, you should seriously consider it! It can definitely be overwhelming at first, but that's what we're here for! We have more than 30 years of experience producing professional videos of all kinds. Have an idea in mind? Talk to us about it! We can help take your video marketing strategy to the next level.