Local marketing is often one of the first things small businesses do when they launch their inaugural product or service—and it's a great thing! It's a strategy that localizes a business's marketing to a certain radius and tailors its messaging and tactics to that specific audience. It can work wonders for drumming up business via word of mouth, which is still an incredibly effective method of marketing. But its benefits are far-reaching and not necessarily exclusive to the "little guys." So what can local marketing do for your already established business?
Turns out, there's quite a bit!
Take advantage of existing search query rates for local businesses
In 2021, Statista ran a survey about US customers' frequency of searching online for local businesses:
21% of those surveyed indicated that they searched for local businesses daily;
While overall, 35% of respondents indicated that they searched for local businesses multiple times a week.
People are already searching for businesses local to them with high frequency. So taking advantage of that is a no-brainer! If you can appeal to a localized audience with great effect, your business can grow beyond those bounds!
Leverage other local businesses networks and create partnerships
Getting in good with other local businesses is a great way to build rapport with the local business community and their audiences. That means it's a great way to market! Having access to their audience, connections, and resource is invaluable and something that can greatly contribute to the larger success of your business.
Improved brand loyalty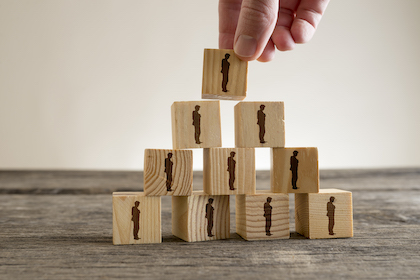 Creating personas is pretty standard practice, but it can get a little overwhelming the bigger you get. With local marketing, you can more easily and accurately design your buyer personas to help you nail the offers you're putting out there. Additionally, the information presented to those buyers, when it's localized, is automatically more interesting and useful because they can relate to it.
Businesses stand to gain a lot from local marketing. And even if you've outgrown local marketing as your main strategy, there's always something beneficial you can go back to to drum up more interest, get people talking, and appeal to more niche markets. At Jester, we love local, and although we've grown to work with clients from all over the world, we hold our local businesses near and dear and absolutely love developing winning strategies for them.