Your audiences can pick up on tired branding and lose trust in your business.  
Team Jester has written extensively on the importance of solid branding. But keep in mind that honing your brand voice takes maintenance. This facet of your business has no end date. 
These days organizations up-size, merge and retool; they shift focus, add or drop offerings and operate across multiple channels. Often large-scale changes trigger a redesign in brand voice. 
However, businesses can also experience modest growth and fluctuations that don't immediately signal a need for refinement even though it might be advantageous. To avoid this missed opportunity, take inventory regularly, and ensure your brand voice and tone align with your evolving identity. 
Does your brand voice hold up?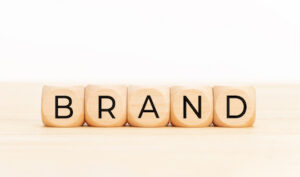 Your brand may have successfully established itself as quirky, driven, or modern — two years ago — but has that changed? Have you added new offerings that resonate better with terms like passionate, empowered or strategic? Consider your customer's perceptions of your brand and ask yourself, is the original strategy still effective? Does it fit the current expression of your business, or does it need honing? 
Consider your brand voice and tone 
Brand voice and tone are closely linked. According to Shopify, a strong brand voice can "influence how consumers perceive your business, build trust, create connection, or allow people to easily identify your voice amongst the noise." It has to do with the image presented by your brand; think of it as the personality of your business. 
On the other hand, tone refers to the emotional impact your brand has on its target audience. Plus, you can shape the tone of your messaging to suit the platform or communication channel.  For instance, social media can be casual and fun, whereas newsletters may adopt a friendly, professional tone.  
How to maintain a sharp brand voice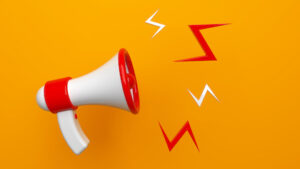 Be consistent yet willing to change. To some degree, user experience with your brand can fuel your steps forward. Monitor customer engagement: data reveals a lot about customer behaviour. And your target audience will sense your consistent brand voice. It becomes a reliable feature of your organization they anticipate across social media platforms and business communications.   
Assess your marketing assets for uniformity in brand voice and evaluate your brand's effectiveness regularly. Some sources suggest quarterly review but depending on the size and structure of your business, a biannual or annual review might suffice. The main point is to have an established schedule for monitoring your brand voice and making appropriate adjustments. 
Honing your brand voice is a team effort 
Empower your team to use brand voice clarity in all customer-facing content. According to the Content Marketing Institute, "if you're not careful, you can end up with a random assortment of voices and tones in the content produced across your marketing ecosystem." This point avoids a patchwork brand image.  
In closing, stay true to your brand, keep abreast of industry trends and monitor the effectiveness of your brand voice regularly. Your brand values attract your target audience and honing your brand voice keeps you aligned with them. 
For more branding information, check out our post on Creating a Brand Voice that Stands Out.