Social media is a strange thing. Each platform requires specific strategies to reap the benefits of their respective algorithms, no matter how similar they seem on the surface. However, there are certain 'blanket' tools and strategies that you can use across all platforms to help drive your engagement.
Tools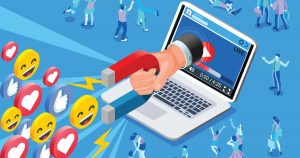 First-up is scheduling tools. This is both a tool and a tip (2-in-1!) because you most definitely should be keeping yourself organized by creating a posting schedule for your social media accounts. Most efficient is weekly, but feel free to organize it however you see fit. Include things like the content of the post, the day of the week on which to post it, the platform that you intend to post it on, photos, and anything else you may want. Because there are so many platforms today, scheduling may seem overwhelming—but there are tools to help you! Buffer is one example. Buffer allows you to input and schedule an unlimited amount of posts for all popular social media sites like Instagram, Twitter, Facebook, LinkedIn, and more; after scheduling, it will also automatically post your content to the respective platform on the date and time you specified. It should be noted, however, that while scheduling is tremendously convenient, you should still engage actively on your channels as to not appear ignorant or insensitive to the news or mood of a particular time. Don't be afraid to make unscheduled posts!
Next, for hashtag-heavy platforms like Instagram, consider using a hashtag generator. A quick Google search for this will turn up a variety of results, so click around until you find one that works the best for you. In general, hashtag generators work like this (let's use art as an example, pretending that we're an artist marketing themselves on Instagram): first, you input a blanket term that's relevant to your post, like 'art.' Then, the tool will turn up a selection of other hashtags, pertinent to the entered keyword, that you can include in your post caption to generate views. Some generators will even tell you how many posts exist under that hashtag already and sort them by how popular they are. Here is an example of 10 that turned up when I entered 'art' on Ingrammer: #art #artist #artwork #arte #artistsoninstagram #artoftheday #digitalart #instaart #artofvisuals #artsy—all of which came from the most popular category and have tens (and some even hundreds) of millions of existing posts. Depending on your content, you may want to choose hashtags from a less popular category so as not to get buried by other posts.
For Twitter, there exists a tool called TweetDeck. TweetDeck used to be independent of the social media giant, but they liked it so much that they eventually acquired it. It's essentially a dashboard that lets you view and manage multiple Twitter accounts at one time. You can view, post, schedule, and manage a handful of accounts all in one place. This is great for social media managers or anyone that's running more than one Twitter account for their business! Maybe you have your main account and a support account—you can use both of these accounts at the same time with TweetDeck.
Tips
Now for some tips. Almost all social media algorithms reward engagement over everything else. That means that the more you interact with your audience and vice versa, the more the algorithm is likely to push your content out to a wider crowd. That said, interactive content becomes paramount for a successful social media presence. To achieve this, you could do weekly polls; ask your followers questions and encourage them to respond in the comments; reply to their comments; comment on other accounts' posts yourself; and so on! All of these are great ways to drive engagement and entice your audience to interact with your content, and, hopefully, even share it with their followers!
If you're new to social media or are simply overwhelmed with it, we encourage you to test out these tools! If it still proves to be a bit more than you can handle, there are many companies out there that help businesses and individuals develop their social media presence—and we are one of the best!