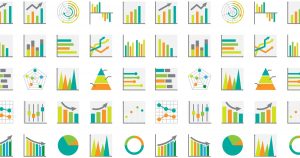 A lot happens on the internet every second, in fact, there's a website dedicated to visualizing the output volume of some of the internet's most popular destinations and activities like Google, YouTube, Twitter, Facebook, Email, and more. For example, did you know that there are over 3 million emails sent every single second, and that 67% of those emails are spam? Double checking our spam folder, this is actually pretty easy to believe. But amongst the millions of posts, pics, shares, and emails going out every day are twice as many eyes that could be glued to your marketing content. In this blog, we've compiled a short list of some of the most interesting internet trends and stats. Stats are a great way to learn about how people use the internet so that you can adjust your marketing strategies based on people's browsing habits.
Google & SEO
Every second, there are approximately 75,000 Google searches, 63% of which come from mobile devices (source).
Page 2 and 3 on Google account for less than 6% of total clicks (source).
If that second bullet point doesn't insinuate the importance of search engine optimization (SEO), nothing will! Having your website pop up on the first page of Google as a result of expert SEO tactics is paramount to the growth of your online business.
e-Commerce
Cart abandonment at the end of checkout is mostly related to high shipping costs that customers only learn about at the end of the purchase process. Approximately 63% of people agree with this. Other reasons include discount codes not working (46%); order would take too long to ship (36%); customers have to re-enter credit card information (30%); and finally, having to re-enter shipping information (25%) (source).
This is concerning for small businesses considering e-commerce is expected to account for more than 21% of total retail sales worldwide by 2024.
Conversational Marketing
44% of people want an instant response to their questions, found a study from last year.
The days of email communication for online business and retailers are coming to an end; customers do not want to wait 3-5 business days anymore to get simple answers to their simple questions. Instead, businesses are turning to AI and chatbot features, and even live agent chats, usually shown as a little speech bubble in the bottom corner of your screen on a website. These tools are excellent for customer communication and do wonders for their satisfaction.
Stats are a great tool to gain insight into consumer behaviour. They allow us to learn the whats, hows, and whys of peoples internet habits, which can help us tailor our marketing strategies to better align with those behaviours. At Jester, we have many years of experience researching and analyzing internet and marketing trends, and we use that information to customize a comprehensive marketing plan just for you.