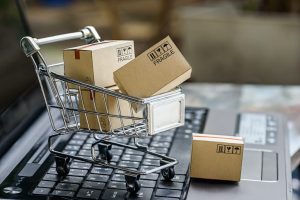 Almost everything is online today…almost everything—so your business should be, too! Taking your brick and mortar business online can provide a myriad of benefits like increased exposure, additional sales, increased customer engagement, lots of opportunities to grow and much more. But where do you start? Here are some tips to get you started, and to help make your transition as smooth as possible!
First, and perhaps most obviously, is planning! In order to ensure a smooth transition, you need to first create a strong plan that recognizes your needs, wants, and hopes for your online endeavour. Ask yourself this:
What do I need? and how do I get it?
Although platforms like Etsy and Amazon are appealing at first, nothing beats the satisfaction of having your own website with all the features that you could possibly want—and need—to succeed. Themes, colours, buttons, pages—when you create your own website, the creative possibilities are virtually endless. This allows you to create a truly beautiful and unique site that suits both your business and aesthetic needs. Not only that, but when you own your own home on the Web, it's yours – meaning you're not subject to the whims of a third-party platform when they make changes to features and access.
But what if you're not a website designer and haven't a clue where to start? Thankfully, there are resources out there that can help get your site up and running! At Jester, we have decades of experience creating websites for businesses of all kinds. We can help you create the website of your dreams.
Budget
Assessing your budget is no easy task, but it's an extremely important part of any business strategy, including moving your business online. You should examine how much money you'll need in order to get a professional website up and running. Consider these factors:
Hiring a website designer
You might need someone to help you design your picture-perfect website. There are a lot of creative individuals and businesses out there who are happy to help you realize your vision. Make sure you budget for this if that's the route you're interested in taking.
Web hosting
Unfortunately, maintaining a website is not free. But! It is generally much cheaper than rent for a brick and mortar storefront. Hosting fees have a wide range, depending on the features you need for your site.
Registering a domain name
One of the most exciting aspects of moving your business online is purchasing your own domain name. Typically, you can expect to pay between $10-$20/year to register one, so get creative! We recommend using hover.com for domain name purchases.
Social media management & marketing
Once you've got your website up and running, you should plan for the future! How are you going to get your name out there, so as most people see the fruits of your labour as possible? Many businesses hire marketing professionals and social media managers to help them spread the word, generate clicks, and, ultimately, revenue.
Consistency
Equally important as the website itself is brand consistency. The less customers have to adjust to your big change, the happier they'll be—and the more they'll buy. Try to offer the best, most aligned experience you can between your storefront and your website—be it products and services that are offered, the quality of customer service, or otherwise—your customers will thank you!
Making the transition from brick and mortar to online retail can be daunting, but that is all outweighed in the end by the sheer volume of benefits and satisfaction that comes with owning your very own corner of the Internet! If you've been thinking about making the switch—either to become more resilient or to simply start branching out, we would love to help you realize your online potential!