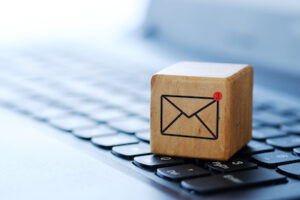 Email has been around for decades, yet it stays relevant in the presence of new trendier social media platforms again and again, and for good reason. According to Forbes, Litmus published a report stating that "email has become marketing's most important channel: 91% of survey respondents maintained that email marketing is critical to the overall success of their company." This is an excellent reason for implementing a strategic email marketing plan. But there's more.    
Why email has risen to the top  
Email remains one of the most widely used forms of media. According to Statista, more than 306 billion emails were sent and received daily in 2020. Growth is expected by 2025 — making email an even biggerplayer in digital marketing. This raises another point; in the wake of the pandemic, virtual communication ballooned, creating even more need for a robust and reliable channel.  
With a good email strategy, your brand can personalize the user experience, create more engagement and foster relationships with your target audience. On the other hand, your customers have a right to privacy. Their subscriptions are not visible to groups of social contact, and they can adjust their mail preferences on their own.  
Additionally, you can automate email campaigns with tools like Mailchimp and facilitate content delivery that your customers grow to trust.  
Get the most out of your email marketing strategy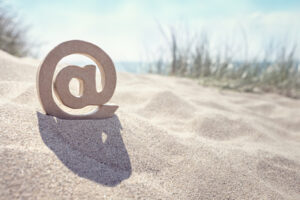 Your customer's inbox is a privileged channel that deserves consideration. Therefore, be discerning about what and how your organization communicates through email. For effective results that improve ROI, follow these tips:  
Make it personal: audience insights can help you personalize campaigns to your clients
Use segmentation: divide your audience into campaign-specific target groups
Create value: keep engagement high with relevant messaging and industry trends
Consider a broad strategy when using email. This channel offers opportunities to customize and optimize campaigns that rise above the noise. Also, branch out and use omnichannel marketing for greater impact. Read more on The Importance of Omnichannel Marketing in our previous post. 
New trends in an old medium 
Diversity is at the forefront of email marketing strategies in 2022. A range of fresh tools, from Artificial Intelligence (AI) to Accelerated Mobile Pages (AMP), can improve and personalize your customers' experience. Also, added privacy measures and broader analytics are fundamental. 
That said, newsletters still have their place in a well-rounded strategy. According to Litmus, "81% of survey respondents send newsletters in their email program." The advantage is establishing relationships with your clients through regular brand newsletters.    
To sum up   
Email is steadfast. It has remained viable through many novel technological changes, and evidence suggests it will continue that trend. Your brand can make a solid impact through a well-crafted email marketing strategy. If this is a new undertaking for your organization, or you need guidance on re-engaging an old customer base,Team Jester would be glad to help!