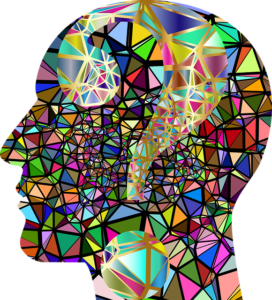 Jen came across this great blog post from Graphic Mama on
2018 graphic design trends
that has inspired us to think about how incorporating what's hot in design can work practically for your web site.
Design is a fickle beast…one minute you're right on trend and the next minute you're old news. So how do you create a site that works for the now but has the longevity you need?
Consider the Feeling
What is the feeling you want to evoke in your design? If you're looking to do something unexpected that grabs people's attention, the
Glitch Effect
or
Ruined Effect
might be cool and definitely won't be boring. If you want to be thought-provoking, the
Double Exposure effect
might be perfect. Whatever direction you decide to go, make sure you're in tune with the feelings you want people to have when they look at your site, and you'll never go wrong. Not sure what people are feeling? Ask them!
Make Your Design Easy to Change
If you're going to incorporate trendy design elements like
cropped
or
chaotic
typography into your site, be sure to use these design elements sparingly, and make it easy to change. As I said, one minute you're totally on trend and the next minute you might be out to lunch! Using trendy design elements such as background images or videos, or logos rather than designing your whole site around a hot trend can make it easy to switch out as trends change, without having to redesign your whole web site.
Use the Trends Sparingly
Bright colours, metallics and gradients are all the rage right now in design. But it's easy to over-use these elements, so be careful! Bright colours and metallics can be distracting to viewers, so consider using these as accent colours rather than a main colour on your site. Gradients look really cool but can be difficult to render in a logo on other platforms (think embroidering on a shirt, for example). However, when used properly, these trends can make your site look really sophisticated and welcoming.
Don't Go Overboard
Finally, be sure not to mix too many trends into your design. Going overboard in this area can make your site seem convoluted and "over-designed". Incorporate the elements that suit your site's style and the story you want to tell. You should have a really good idea before you start what you want the site to accomplish, and go from there. Incorporate some trendy elements, but stick with classic design rules too and your site will be anything but boring, but will also accomplish its goal.
Most of all, don't be afraid to experiment with different design trends. See if you can use bits and pieces of trendy design in your site or consult with a web designer (like Jester!) to see what is possible to bring your online story to life. Good luck!